(Photo of me fighting the zombies in Lodi California with a chainsaw.) XXXXXXXXXXXXXXXXXXXXXXXXXXXXXXXXXXXX
I normaly just go by the name Nick. I have sold some of my art to people before. I've also just given some of it away. if you want something feel free make me an offer and send me an email at: <nicholasweed@yahoo.com>
Not all of my art is featured here on Deviant Art. Some of it I parted with before I had a DA page. I guess that I am a member of Generation X. I grew up watching too much TV. Stuff like movies on Cinemax, old TV shows on Nick at Night. and Music Videos on MTV. I have a college degree in Social and Behavioral Sciences and sometimes just don't know how to act, especially in matters with women. Dames have acted horrible towards me. Someone accused me of being a Hipster once, and somewhat fit the definition of one they showed me on Urban Dictionary. One of my friends told me that not ever wanting to get a cell phone is one of the most Hipster things I've done. I don't know, I would rather be called an Eccentric Artist. One who is misunderstood and under appreciated. But name calling is a logical fallacy. I believe this world to be one of anarchy. Whatever can happen most likely will happen. People chose to disregard the laws and social norms set in place and defy order. I see it happen ever day with people speeding on the freeway and not washing their hands after they leave the restroom. I am very negative and nihilistic when i think about life, people, and the world in general. I just feel so burnt out inside emotionally.
I have some dumb movies at:
www.youtube.com/user/WizityWiz…
(Zorbans: Attack of the Zombie Mormans)
www.youtube.com/watch?v=Yv7ooO…
(Student Body Count)
www.youtube.com/watch?v=GcJnOB…
(Terror of the Occult )
www.youtube.com/watch?v=wIyqmR…
XXXXXXXXXXXXXXXXXXXXXXXXXXXXXXXXXXXXXXXXXXX
Education:
DEGREES GRANTED:Edison High School
(2000)
High School Diploma
CERTIFICATE GRANTED:San Joaquin Delta College
(2005)
Carpentry Technology
SCHOOL ATTENDED:Universidad Autónoma de Guadalajara
(2005) Spanish language class completed but no Degree.
DEGREES GRANTED:San Joaquin Delta College
(2009)
1. Interdisciplinary Studies: Arts and Humanities Option
2. Humanities Associate in Arts
3. Liberal Arts and Sciences Associate in Arts
4. Interdisciplinary Studies: Social and Behavioral Sciences Option
5. Social Sciences Associate in Arts
DEGREES GRANTED:California State University Stanislaus
(2012)
Bachelor in Arts: History
XXXXXXXXXXXXXXXXXXXXXXXXXXXXXXXXXXXXXXXXXXX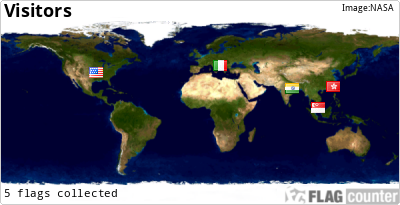 Free counters
Current Residence: My Mind, California, USA, North America, Earth, Oiron Cygnus spiral arm of the Milky Way galaxy.
Favourite genre of music: MoreBands: Jefferson Airplane, Blondie, Cream, The Beatles, BeeGees, Ozzy, SnoopDog, MNM, Eueythmics
Favourite style of art: Sculpture, MS Paint, Art Nouveau, Pop Art
Operating System: Windows
MP3 player of choice: Spi, or my old Discman CD Payer.
Shell of choice: "...short chamber, Boxer, Henry point-four-five caliber." -Zulu
Skin of choice: Flavored Fried Pork Skins.
Favourite cartoon character: SpyVsSpy,Sad Sack,The Far Side,Adventure Time,Sgt. Rock,Invader Zim,Herman's Military Antiques
Personal Quote: "What Drives you on, can drive you mad" -Shirley Manson